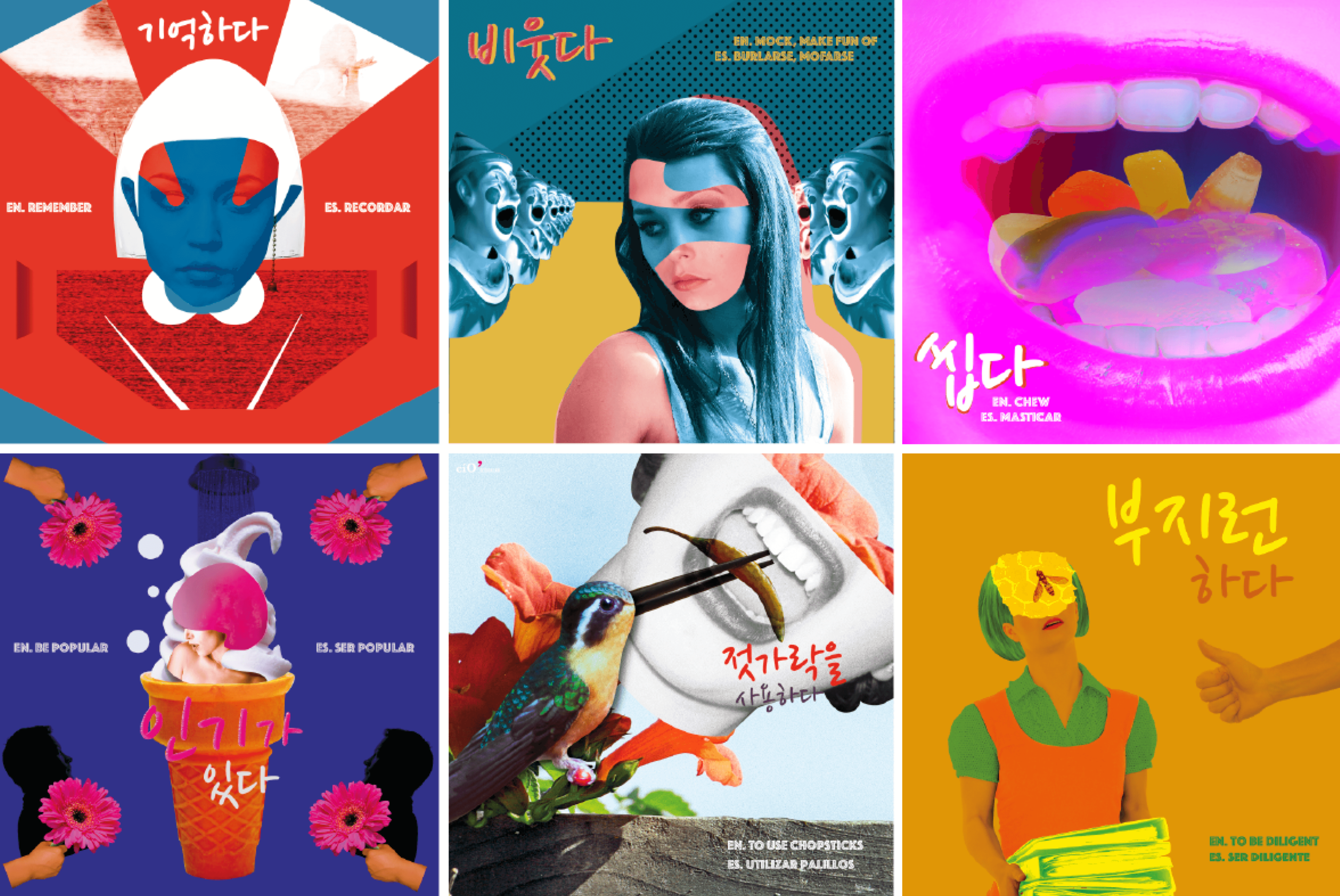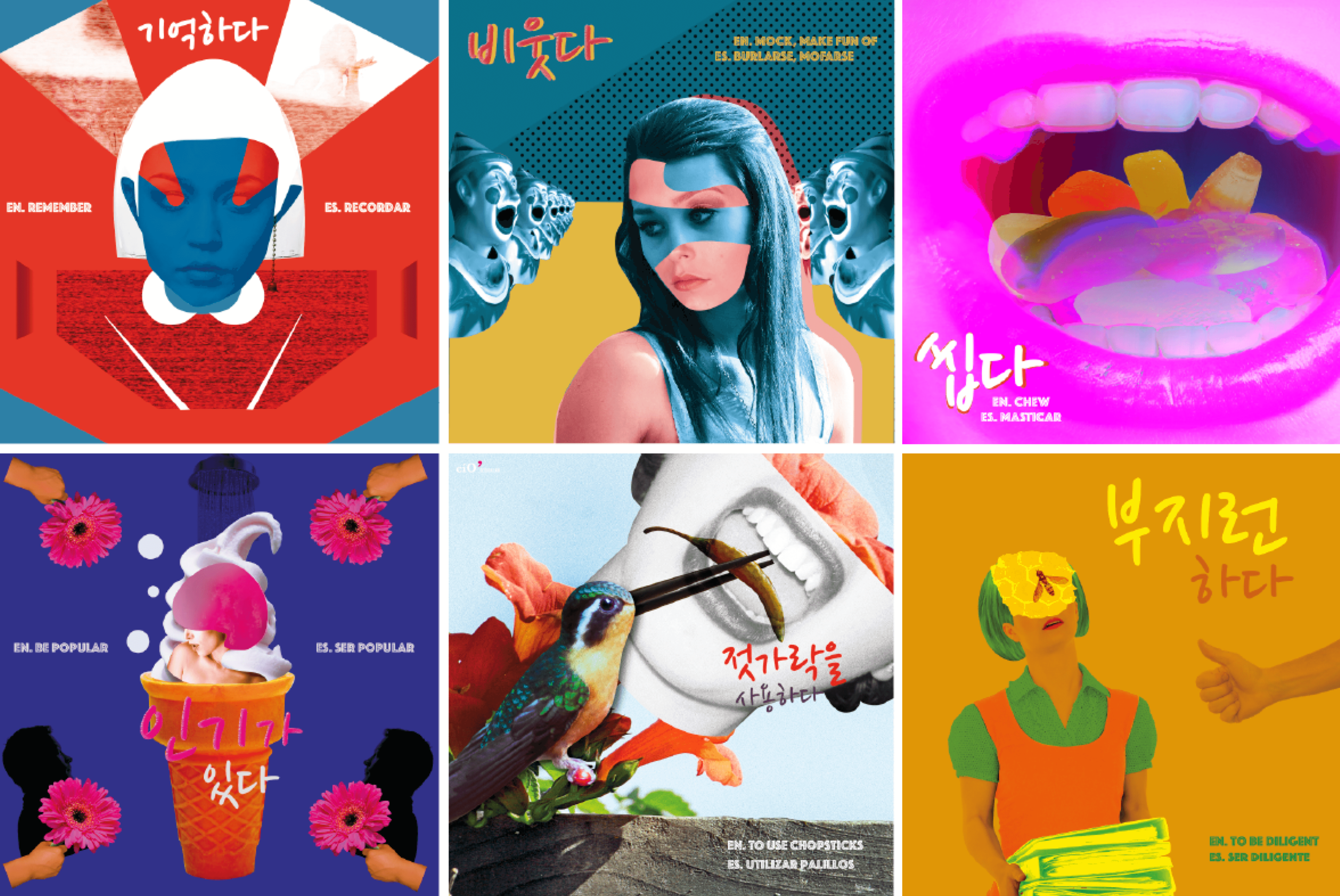 Conceptionary: Es un proyecto que se basa, como su nombre bien indica en inglés, en la creación de un ¨diccionario de conceptos¨ explicar de manera visual vocabulario, y a la vez transcribir su significado en varios idiomas: español, coreano e inglés.
Conceptionary: This project pretends to explain vocabulary through a conceptual image. This set of cards are transcribed same time in three languages: korean, spanish and english.
Conceptionary(concept+dictionary): 이미 제목에서 드러나듯 특정 개념을 시각적인 어휘를 통해 설명하고 그 의미를 세 가지 언어(스페인어, 한국어, 영어)를 통해 전달하고자 한 작품이다.